WE HAVE NOTICED THAT THE INTERNET'S MOST STYLISH WOMEN SEEM TO BE FAVORING THESE BAGS IN DISPROPORTIONATE NUMBERS LATELY
1. The Cult Gaia Ark Bag.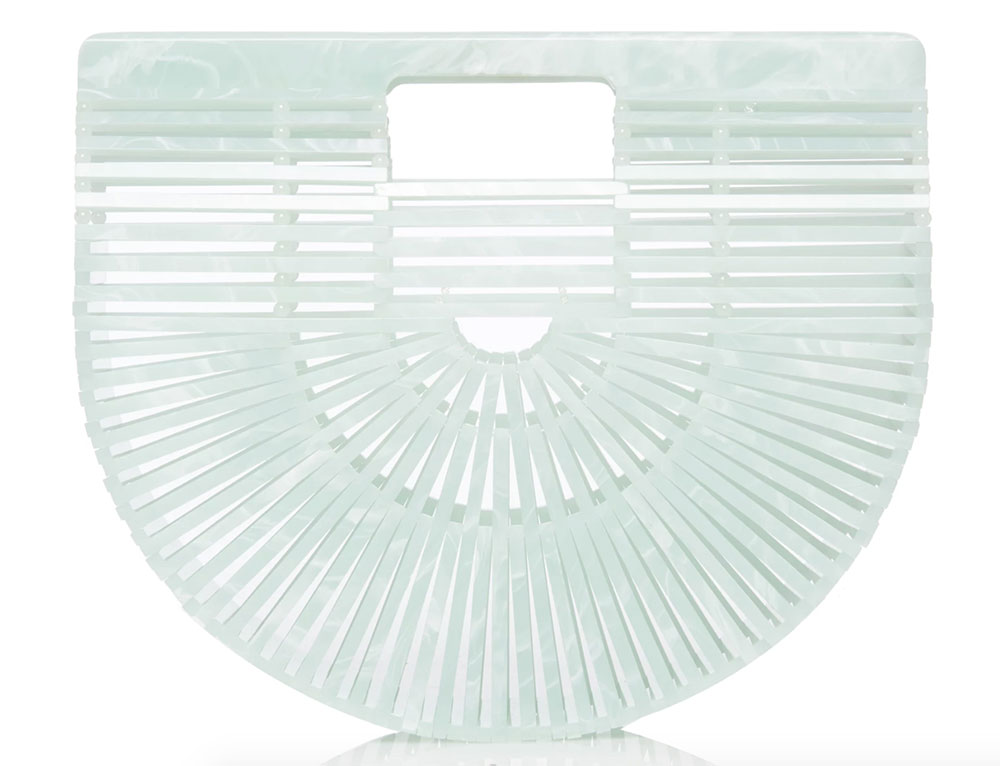 This bag is practically The Official Clutch Instagram Influencers Everywhere, and there's a good reason for that: it's visually much different from anything else on the market, with a see-through body made of bamboo or acrylic slats. That lends the bag a cleanliness and simplicity that looks great in photos next to, say, a glass of cold rosé. Also, the Ark Bag only costs a couple hundred bucks, which makes it an easier sell to a style blogger's young fans than a top-tier designer purse in the four-figure range.
No brand is bigger with the Cool Girls of the world now than Gucci. The brand's cheeky, bright, endlessly varied designs pack a lot of personality into a single accessory, and carrying one ensures everyone you meet understands you're both in the know and cool enough to get Alessandro Michele's whole vibe. Any Gucci bag accomplishes this, but the Sylvie, in particular, has some great options now.
6. The Simon Miller Bonsai Bucket Bag
This little bag is a wildcard for me. I'm not sure exactly how it started to catch on, and unlike almost every other cool fashion thing in the universe, I've somehow never spotted one in life in New York City. Suddenly the indie brand that makes them was available at places like Net-a-Porter and Moda Operandi, though, and the tiny, simple bucket bags seem to be favored by street style stars and Instagram influencers alike. They're a little impractical because they must be hand-carried (and, unlike the Cult Gaia bag above, they can't be tucked under your arm), but for a certain shopper, they're a must-have now.
Love free music? click here
For thing you might like, click here
Summary
Author Rating
Brand Name
Bolsas De Couro,Gucci,Simon Miller,Louis Vuitton,Chloé Nile,Cult Gaia
Product Name
Price
Product Availability